Overview
MindStreet's products are built on a cloud-native, HIPAA compliant platform that can be accessed anytime, anywhere, securely, and privately through a web or mobile app as part of a comprehensive clinician-supported treatment program. The programs are delivered as a series of personalized video and interactive lessons that teach patients about self-awareness, mood modulation, and coping strategies and effectively apply these principles to manage their mental health condition symptoms.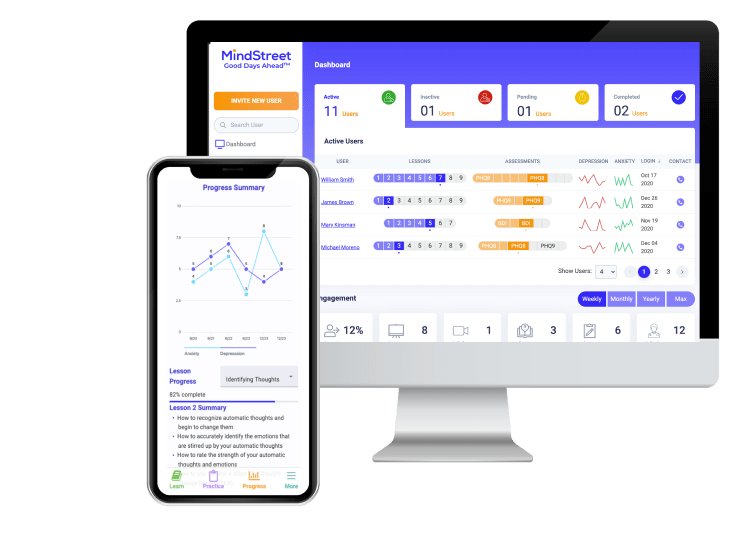 Good Days Ahead
Good Days Ahead (GDA) is MindStreet's learning module for those managing stress, anxiety, and depressive symptoms. Based on scientifically proven, evidence-based techniques, GDA assists organizations and individuals in achieving optimal mental wellness and productivity.
Program Content
MindStreet programs are narrated by world-renowned psychiatrists who lead users through a series of explanatory videos of actors experiencing a particular mental health disorder. This enables patients to identify and understand their condition and learn coping techniques to manage their symptoms. Each section is designed to enhance the user's understanding and application of critical concepts.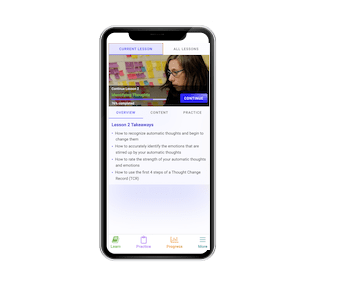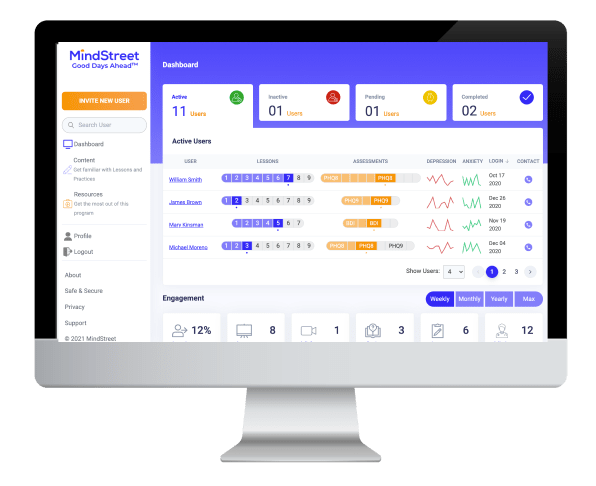 Clinician Features
Clinicians can be given various access levels to each user by program administrators. Clinicians can continuously track patient progress through the system for patients under their care and follow their mood ratings. As desired, clinician assignments to patients can be customized individually or at an organizational level.